Why Buy RAM Mounts From Boisterous Equipment?
Author: Graeme Olsen Date Posted: 16 July 2019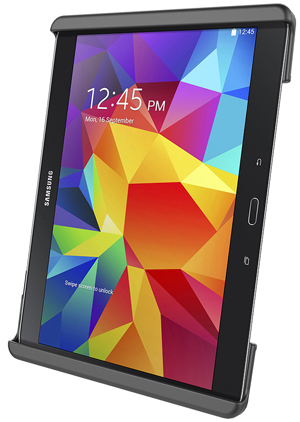 Let us support your business and take the hassle out of ordering from overseas. We stock all our RAM Mounts products here in our warehouse in Bunbury, and can get it to most places in Australia overnight.
Here are some reasons why you can trust Boisterous Equipment to you back you up:
Same day shipping if we receive your order by lunch time
Provided we receive your order by lunch time, it will ship the same day. You can place an order online via our website, or over the phone, or via email. If you don't have an account with us, you can sign up for one here.

Overnight delivery in most cases
Because we're based in Western Australia, we get a jump on the planes each day because we're 2-3 hours behind the rest of the country. This means that our deliveries are normally overnight to most places in Australia

Good margins
We provide healthy margins on our RAM Mounts products. We understand that doing business is expensive, and so we've trimmed our prices down as low as we can go, which means more profit for you

Widest range of RAM Mounts in Australia (
We supply ALL categories of RAM Mounts, including Agricultural, Aviation, Camera, Intelliskin, Laptop, Marine, Material Handling, Motorcycle, Paddlesports, Phone, Powersports, Tablet, Vehicle, and more.

We can dropship direct to your customer if desired
Don't want to hold stock? No problem, just put your customer's address in the shipping section at checkout, select the "Don't send invoice" option, and our system will automatically ship direct to your customer without any Boisterous Equipment invoices or other information. Just a packaging slip with your logo on it!

Live feeds available with stock levels and pricing
Want your site to be updated automatically with pricing and stock levels? No problem, we can provide a live feed direct to your website via CSV or XML

Catalogues and other POS displays available
Point of sale displays and a variety of catalogues available to support you

Lifetime warranty on most RAM Mounts products
Apart from Intellskin products, all RAM Mounts products come with a lifetime warranty. This means you hardly get any returns (because they're such tough products) but if something does go wrong, a new product is provided

Fast and comprehensive support
During WA business hours, we try to answer all queries within an hour.
Trust us to support you and your business with the supply of RAM Mounts in Australia.
---
Leave a comment