Additional Puig Stock On Shelf
Author: Grae Olsen Date Posted: 24 November 2020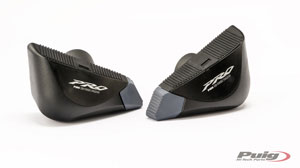 A few months ago we announced that Boisterous Equipment was the new distributor for Puig in Australia and New Zealand.
Since that time we have received a number of large shipments but to be honest we've struggled to get them all listed on our website. So it's important to know that even though we already have over 100 products listed on our website, we have hundreds more products in stock and on the shelves ready to go. They're just not listed on the website yet.
So, as at 24th November 2020, here is a list of Puig products (in SKU order) that we have on the shelves that have not been activated on our website yet.
If you wish to purchase any of these items, please contact us and we can process manually for you. We thank you for your patience and we are working on activiating as many as these products on our website as quickly as possible.
As always, if the item you are looking for is not listed on our website, or in the list above, please contact us and we can add it to our next Puig shipment.
---
Leave a comment